Now you've got the hang of things - it's time to shift into high gear.
Advanced Editing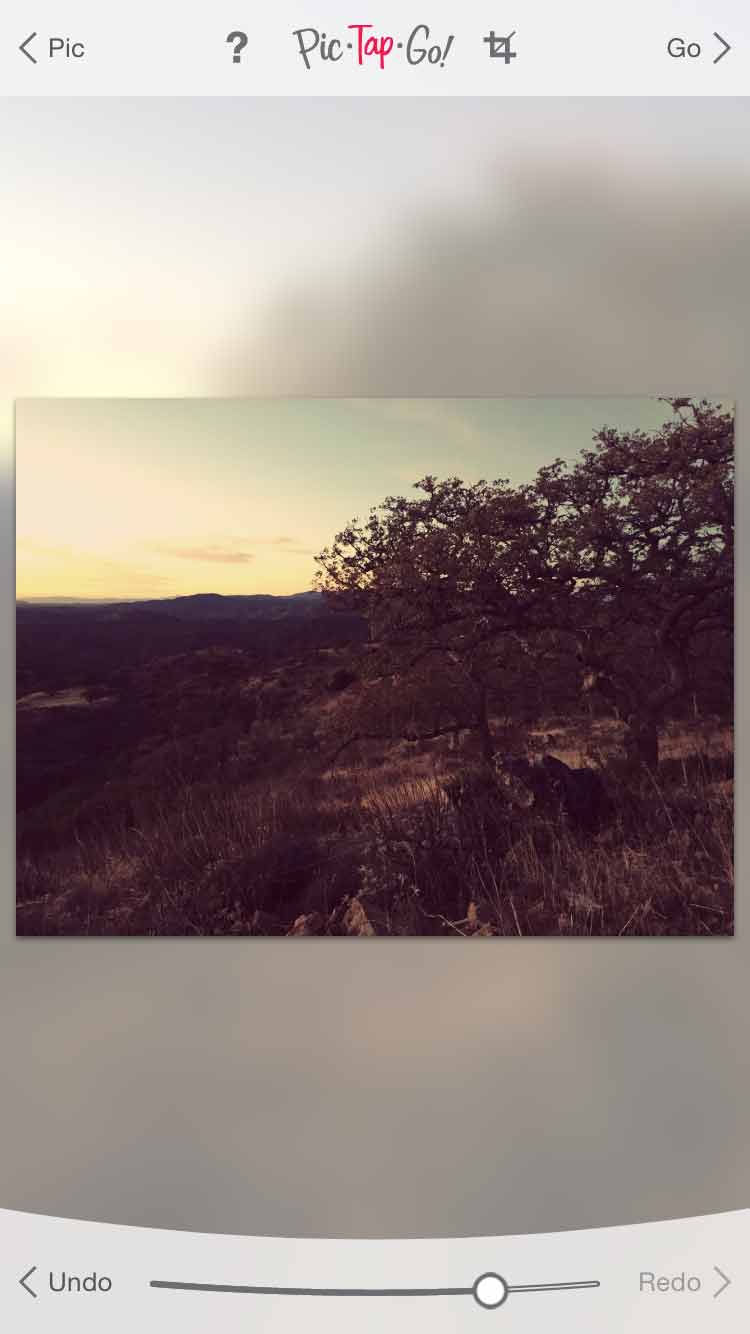 Tap and hold on the preview image to compare before and after. Tap on the left side for the original. Tap the right to see before the current filter. Use the left and right arrows on either side of the strength slider to undo / redo a filter. Tap and hold on the undo button to reset back to the original image.
Managing Filters, Recipes, and Favorites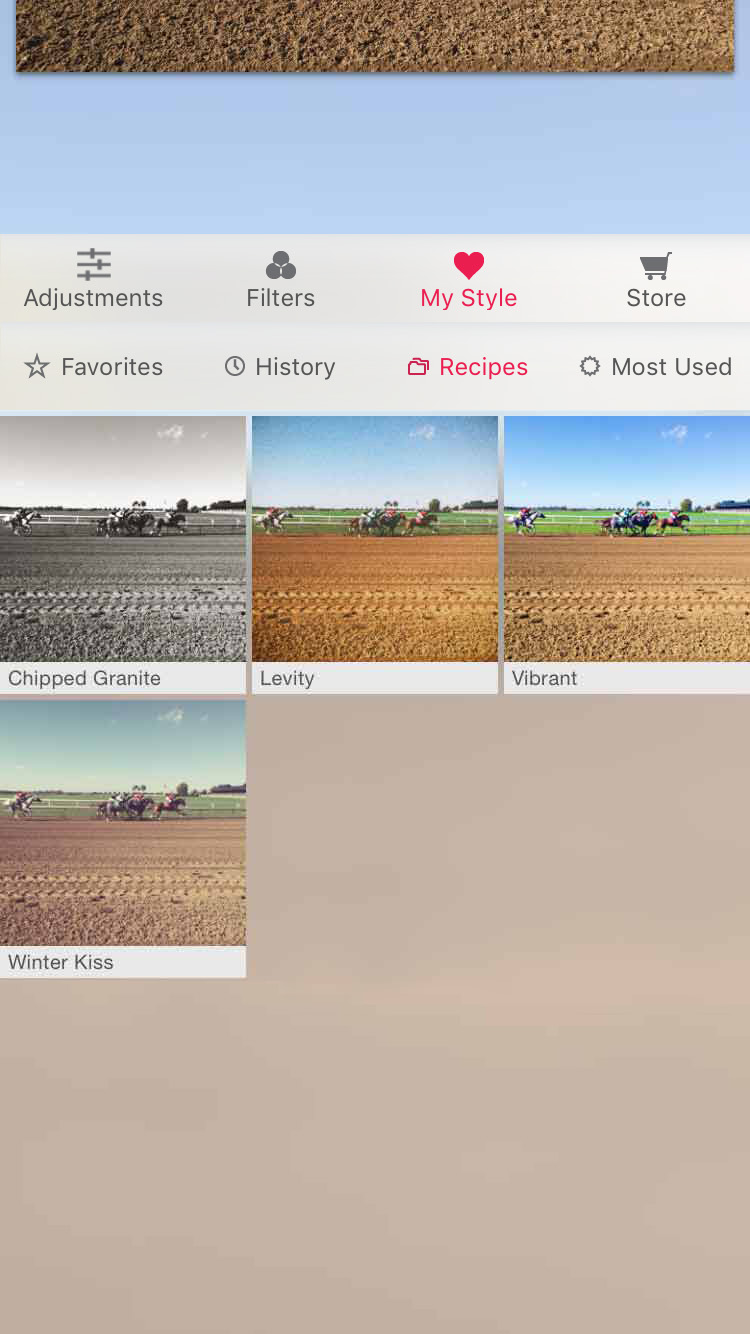 Tap and hold on a filter's thubnail to add or remove it from your favorites. Tap and hold on a recipe's thumbnail to rename, delete, or share it. PicTapGo remembers your last few recipes. Tap and hold on a recent recipe to save it permanently. My Style is a collection of your saved recipes and favorite filters.
Cropping and Rotating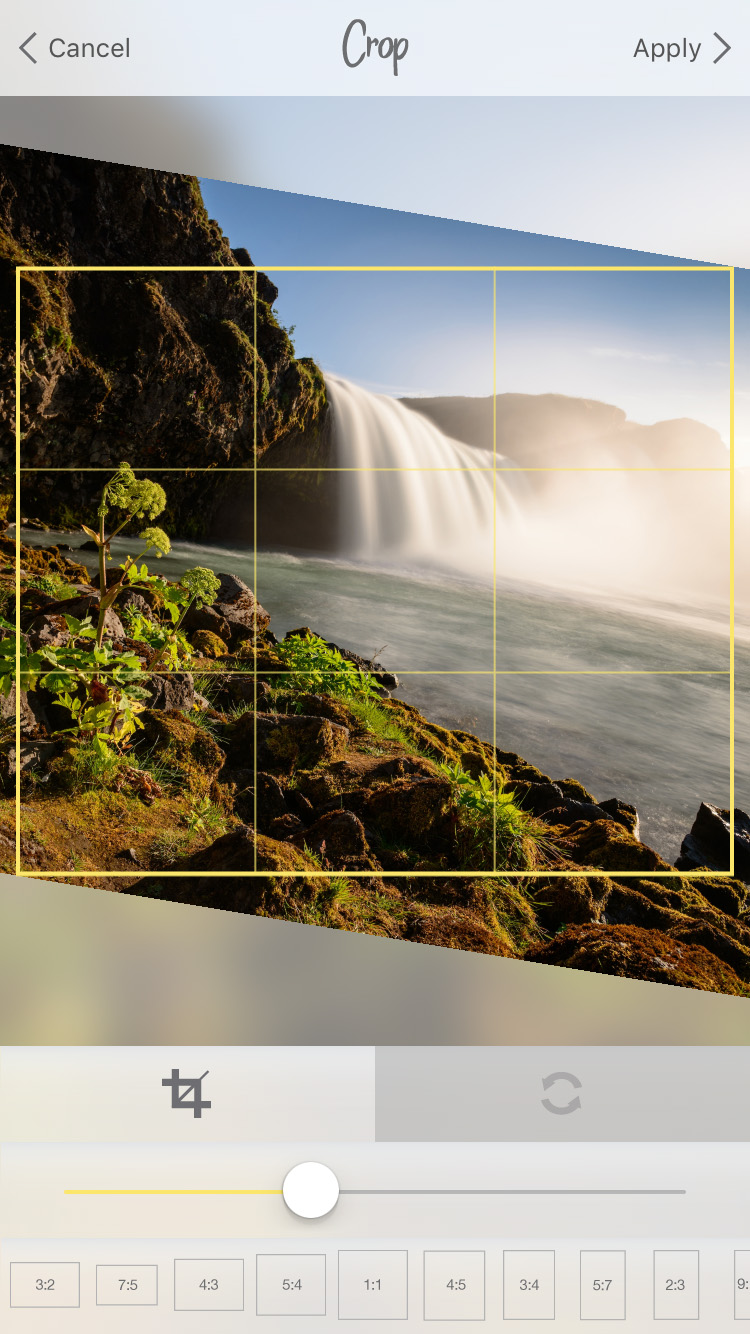 Tap the crop icon in the Edit screen to enter the Crop/Rotate screen. Pinch the image to zoom, and drag the image to move it within the crop rectangle. From the Crop tab, use the slider to change the aspect ratio of the crop, or select a crop shape from the icons below. From the Rotate tab, Use the flip or rotate buttons to flip the image or rotate by 90 degree increments. Use the angle slider to rotate the image by an arbitrary amount. Double-tap the image to reset the crop and rotation.