To apply your favorite Replichrome preset to a video in Lightroom:
1. Import the video you would like to edit.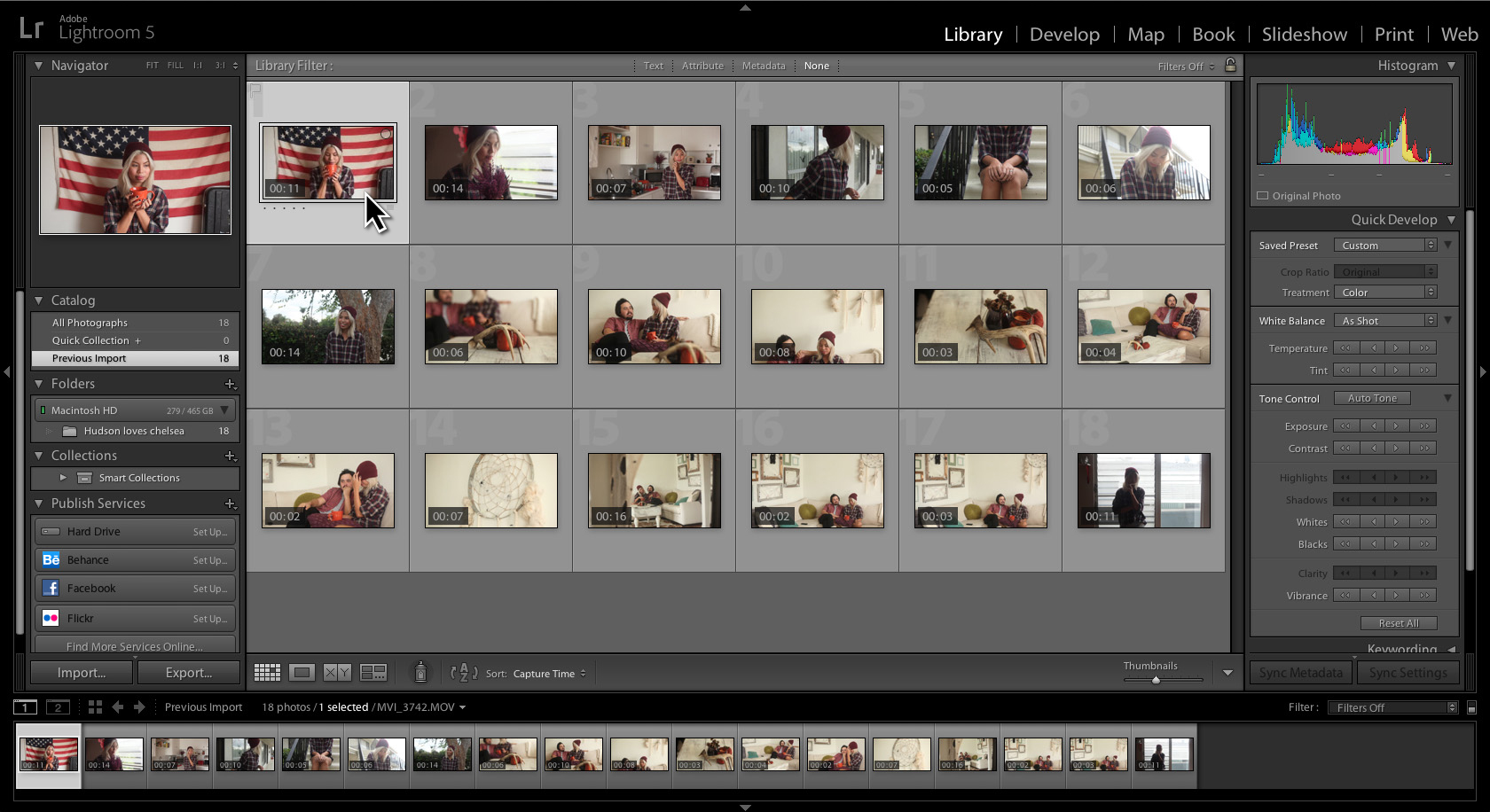 2. Right click on the clip and select "Create Virtual Copy."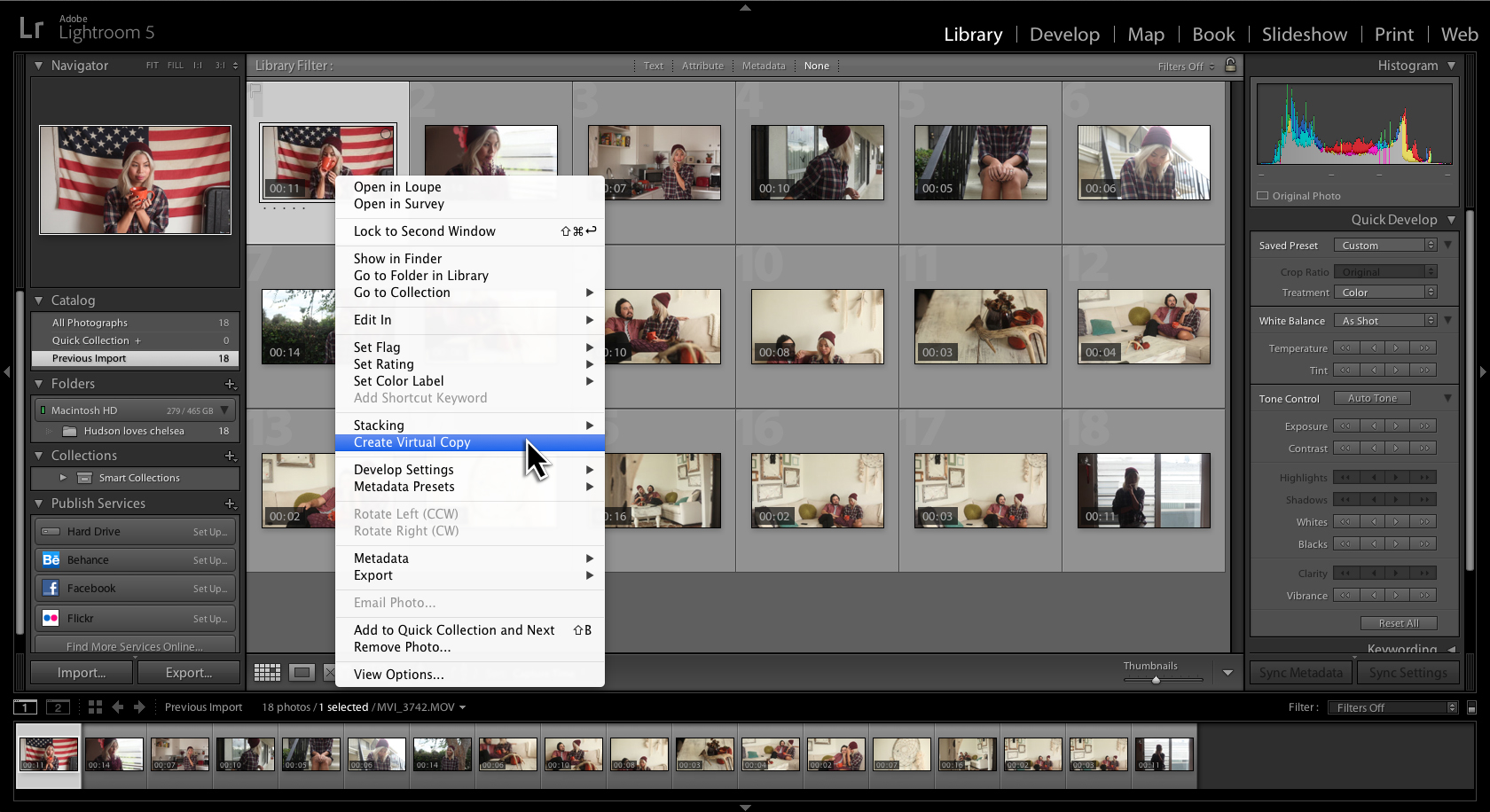 3. Double click the Virtual Copy to expand the clip.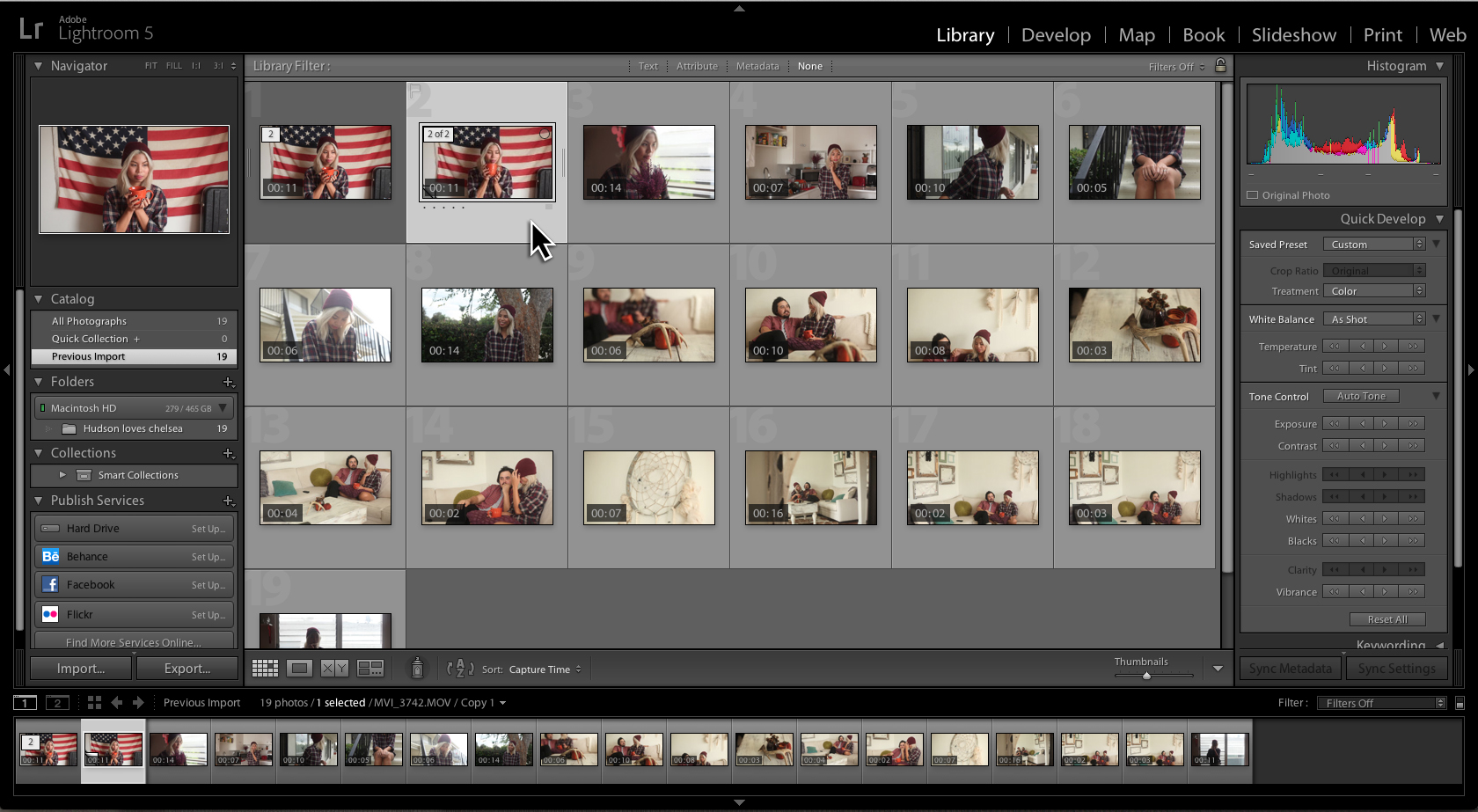 4. Navigate to the Quick Develop panel and click on "Saved Preset" to open the dropdown menu.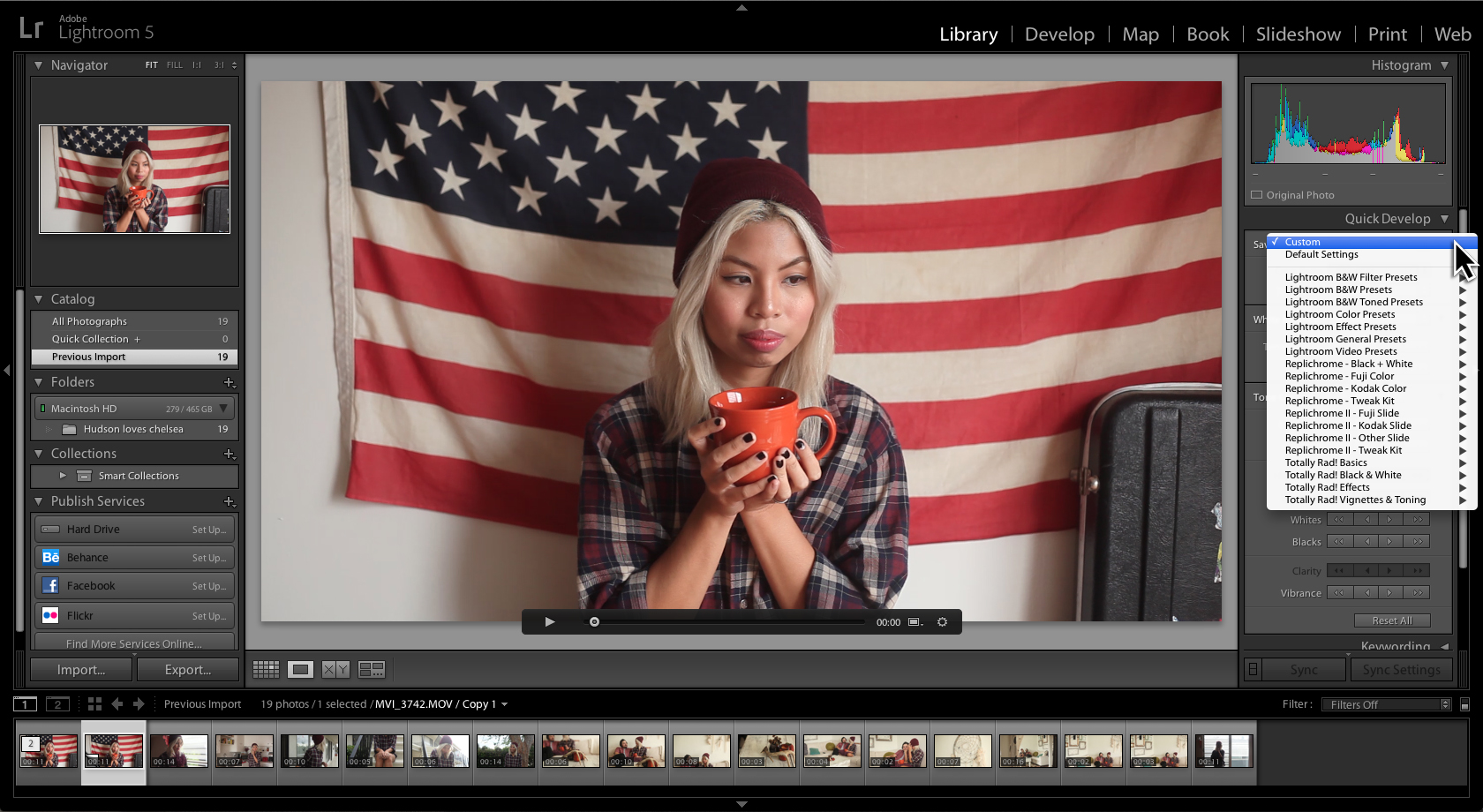 5. Go down to a Replichrome category and over to select your favorite Replichrome preset.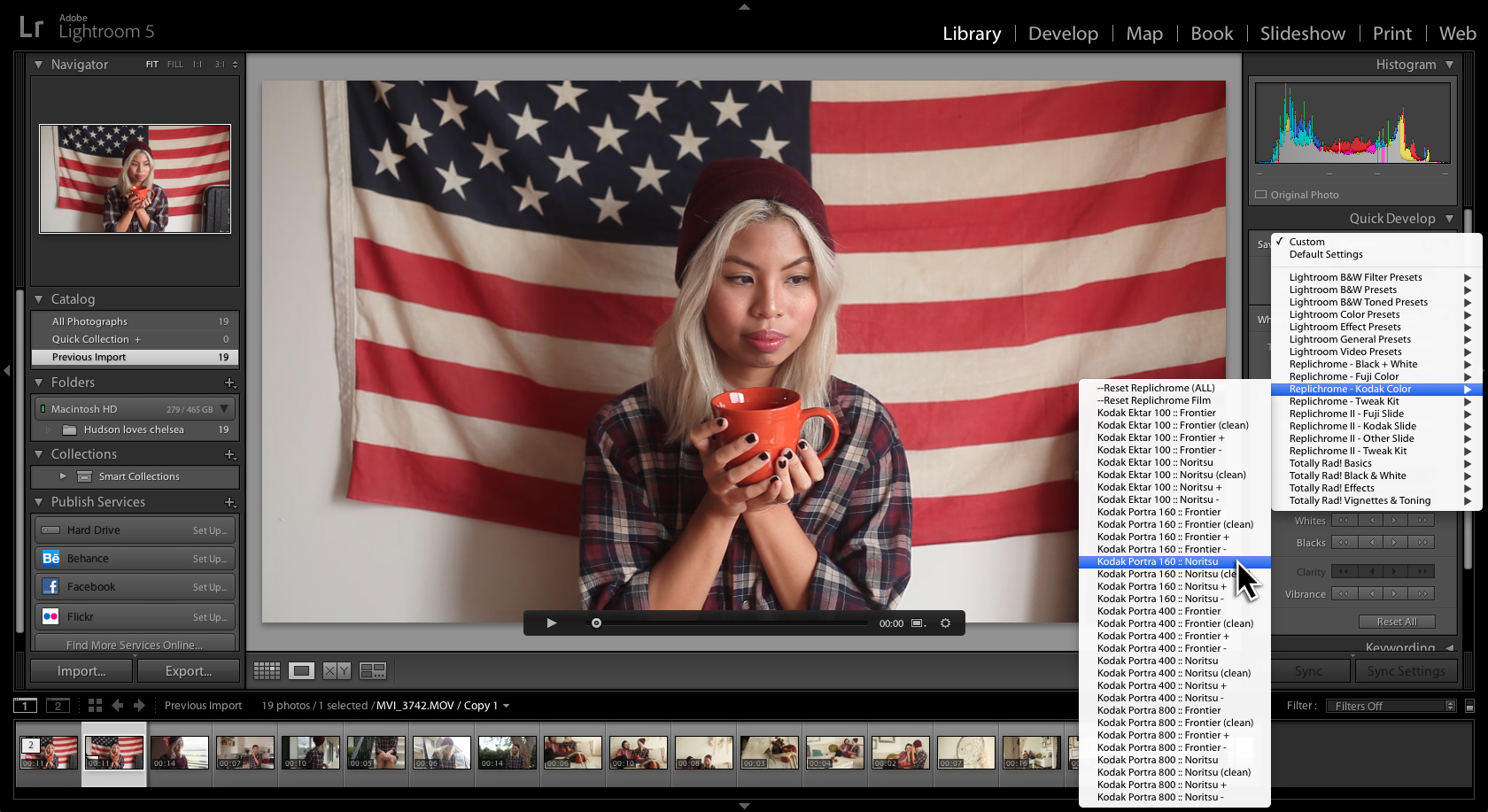 6. A dialogue box will open telling you which Develop settings are unavailable for videos, simply click OK. Check the box if you do not want to see that message again.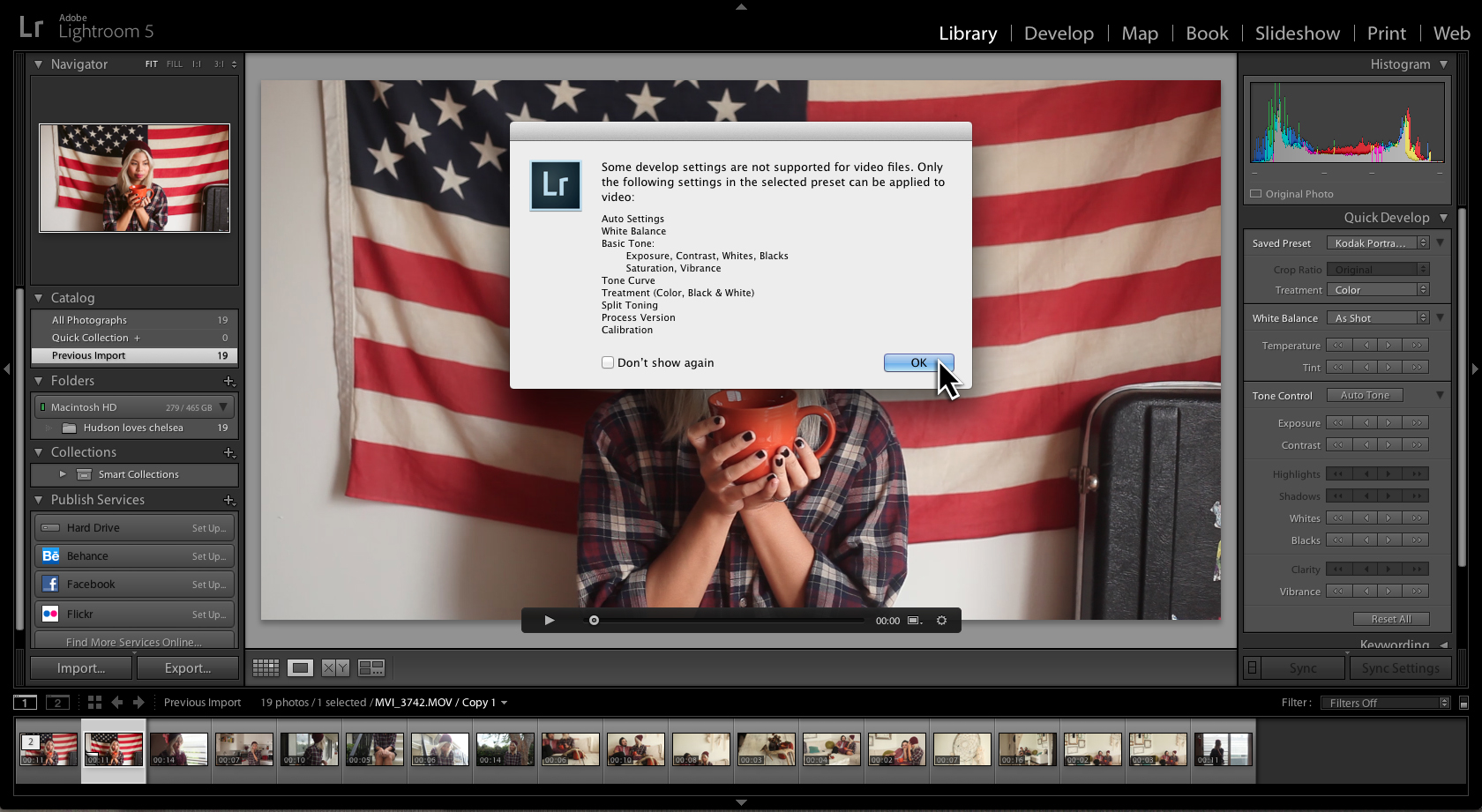 7. Behold! Your favorite Replichrome preset on your video clip!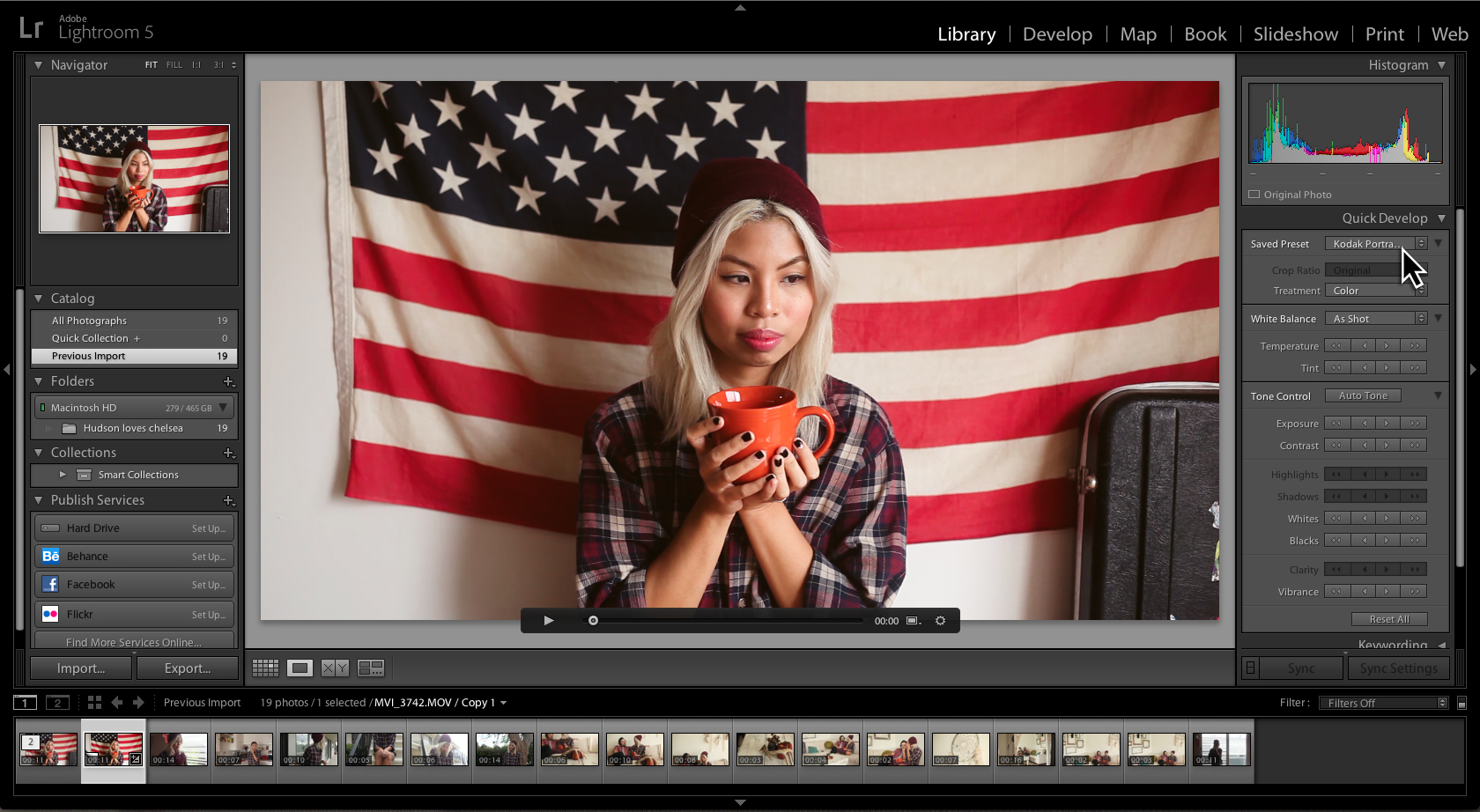 8. To undo that preset selection, click "Reset All" to start over.